Chiang Mai Buddy Customer Feedback
We believe Chiang Mai Buddy delivers an incredible service at an unbeatable price. However, what our customers think is what matters the most. Here you can find out what our customers think and add comments of your own.
– Christopher McAleer
Chiang Mai Buddy
A Life Saver
I did my research before showing up in Chiang Mai and all the blogs told me hitting the street was the perfect way to find accommodation. Imagine my horror when everything on my shortlist was booked.
I messaged Chiang Mai Buddy in a panic and they got me a three-month contract on an apartment within the hour. They put in my deposit the next day and all I had to do was waltz in to collect the key. I wish I would've known about Chiang Mai Buddy before I flew out. Next time I'll use CMB's arrival service and save myself all the hassle and sweaty walking around town.
Great Service that saved my ass
I like to do things on my own. As an experienced traveler, I almost never book accommodation in advance. It always worked out 'til now. But when I arrived in Thailand, all of the condominiums that I wanted to rent in Chiang Mai were suddenly booked out. So I was trapped in my hotel room and asked Chiang Mai Buddy for emergency help.
With their help, I was able to move into my new serviced apartment one week later and they took care of everything. You can trust those guys and they know what they are doing. I will recommend them to my friends who would like to come to Chiang Mai.
Stellar!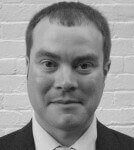 The service Chiang Mai Buddy offers is one of a kind and is well worth the price. I was on an airplane for over 20 hours when I arrived in Chiang Mai. It would have been chaotic to sort out the details myself. CMB were at the airport when I arrived. Everything was in order and we even had a pleasant meal. It does not stop there…Chiang Mai Buddy is a valuable resource and continues to be helpful during my stay. Highly recommended!
Travis Martin
Self Employed
Can't Be Beat!
If you thought that you could successfully plan and execute a stay (long or short) in Chiang Mai on your own and subsequently realized that you were dead wrong, the folks at Chiang Mai Buddy are the ones to call to help you out of your jam, open the doors you can't unlock, or simply just give you the sound advice and accurate information you need.
I researched the other concierge services available in this city and quickly learned that none of them can match what Chiang Mai Buddy has to offer in terms of their diversity of services, their level of professionalism and their commitment to their clients. They've helped me in a number of ways that have made my coming to Chiang Mai simpler and much less stressful. I'm really glad I found them.
Awesome Service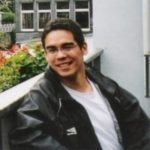 Chiang Mai Buddy helped me out finding a great apartment. They also provided excellent service with picking me up from the airport and getting me a Thai bank account that will avoid me having to pay for the ATM fees.
I took the Nomad tour and highly recommend anyone to take this tour! They showed me many places in and around Chiang Mai and they can show you local gyms, markets or shops that I would have missed if I did not take this tour. They offer many more great services. It has saved me a lot of time and I am sure without the help of CMB it would take me lot longer to find what I was looking for here in Chiang Mai. I will definitely continue to use the services of Chiang Mai Buddy, highly recommended !
None better in Chiang Mai!
As a new arrival to Chiang Mai I'm in awe of Chris and his team. Despite very short notice and complex requirements they worked miracles to help me and my family to arrive comfortably and to settle in. Even with my flight being four hours late they coped with our arrival. Whether you need a visa, accommodation, bank account, drivers license or even a scooter, this is the ONLY business I'd consider using. Their services cover everything for the new arrival and then they offer the on-going support at absurdly low rates. Chris is a kind and generous man who really cares about his clients. I recommend without reservation!
Courteous, Prompt, Caring Service! A+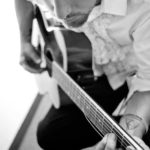 The Staff at Chiang Mai Buddy were very quick to respond to my questions and helped me throughout the booking process. They helped make my travel experience an enjoyable one!
Highly recommended.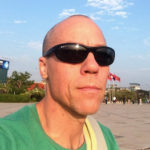 Coming to Chiang Mai for a visit, a few weeks, a lifetime??? Not to worry, the folks at Chiang Mai Buddy will help you out with EVERYTHING you may need to have an enjoyable stay. They provide English and Thai speaking professionals to help you navigate the ever-changing Chiang Mai.
I've been fortunate enough to have their help regarding every aspect of obtaining and maintaining a Visa while here in CM. Such a treat to not have to wait in line at 4 a.m. at immigration for your Visa updates, extensions or 90-day check-ins.
They will go out of their way to make it work for you. Stress-free and well worth the costs.